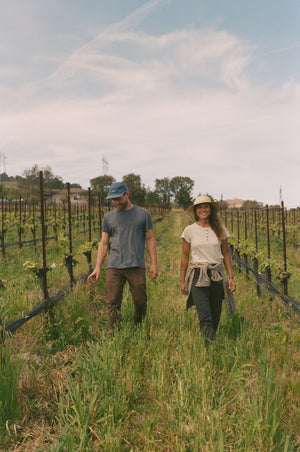 Outward Wines is a partnership between Ryan Pace and Natalie Siddique.
We produce small-lot, site-specific wines from California's Central Coast; sourcing fruit from vineyards that are farmed using organic and/or biodynamic practices.

In the winery, we strive to minimize our impact in order to allow for a clear picture of what the site can provide naturally, and to give our wines a true sense of time and place.